---
Update Terakhir :
24-Feb-2020 09:58:31
---
DETIL PAKET/PRODUK

MASK CRESSI F1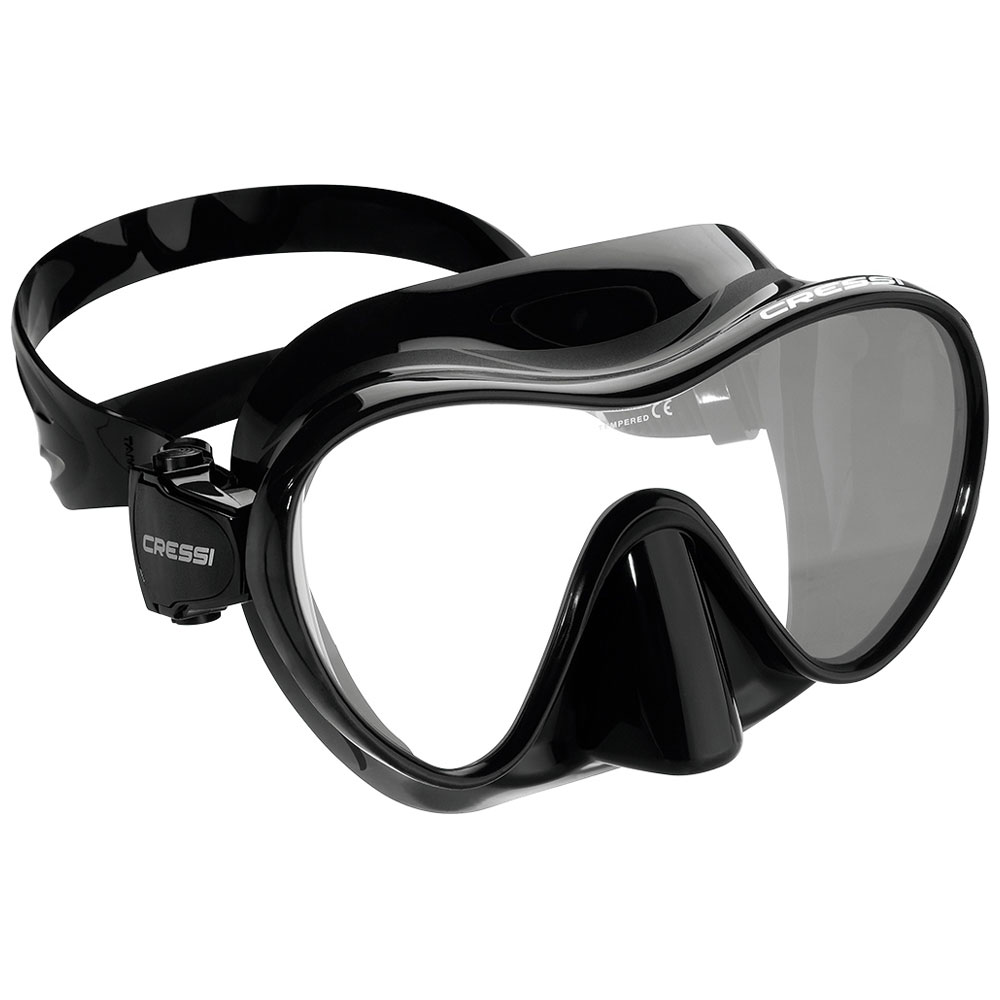 Frameless masks had their origins with technical divers, they wanted to be able to carry a spare mask with them while diving but masks with frames were just a little too bulky. The scuba industry has since moved from the technical realm into the everyday sport diving realm. One of the reasons for their popularity is that they take up so little room in luggage and gear bags. This makes them great for travel including the Cressi F1 Mask.
The Cressi F1 Mask is as simplistic in design as the name that it was given. This mask uses high quality black or white silicone in it's construction. The mask skirt is bonded directly to the single pane tempered glass lens. The buckle adjustment assembly is incorporated right into the mask skirt itself which adds to it's sealing capability. The buckle itself utilizes a single push button adjustment. The mask strap is replaceable and also uses high quality black or white silicone. The split style of the strap allows for a more personalized fit by providing equal tension for both the upper and lower portion of the faceplate. Having no frame makes the internal air space very low volume without sacrifice to your underwater field of vision.
Snorkel Seac Dry Vortex
You are looking for a snorkel that is easy to blow and does not constantly run full of water?
You are looking for a snorkel, which sits pleasantly in the mouth and can be conveniently attached to the mask strap?
Here are your answers:
- Anatomical Design
- Blow-off valve
- Top Dry, the snorkel closes automatically when dive
- Clip attachment to the mask strap
- made easy by clip mechanism
- Material mouthpiece: body two-tone polycarbonate mouthpiece hypoallergenic liquid silicone
- Material hose: plastic hose with hypoallergenic silicone Mouthpiece purge valve (color according to the above selection)
---
Cari Produk di Kategori yang Sama
---
---
---